Anyone that knows me knows that I live and breathe two things in this life….data and basketball. I love to crunch those numbers, find the connections in the etherial void of hard quantum factorials, and play game after game of Drug Wars on my TI-82 graphing calculator.
So when the 76ers recently advertised the need for a Data Scientist to help them correlate a path to the promised land with slide rules and line graphs, it was an absolute no brainer for me to apply.
Let's check out the requirements for this position and see why I'm the perfect candidate for the job.
This is a chance for me to work alongside some of the greatest scientific minds of the country to guide Elton Brand in his foolish decision making process to sign yet another ill-fitting center in the offseason.
Requirement one: Hiding Brand's cell phone when he decides to offer Andre Drummond a four-year max deal in opening day of free agency.
Let's see what the franchise is looking for in their data scientist, shall we?
Alright, first off let me just say that no amount of "hard data" or "statistics" or "good bodily hygiene" can ever replace the value of basing all your personnel decisions on YouTube highlight packages. Why crunch numbers for hundreds of hours when "BallIzLyfe69" put together a top-10 career plays list for James Wiseman out of Memphis? You don't need to work harder, you just need to work SMARTER. Plus, that way you can do all your scouting of the top college prospects without ever having to step foot in hell holes like Tennessee.
Also, I don't foresee myself working in the "research and development" confines of the team structure. I'm much more a lone wolf data scientist and will perform all my duties in secret on top of the Wells Fargo Center like the badass I am.
I'll be honest, I'd be the bad boy of the data department. Showing up late in a sweet leather jacket, ripping Marlboro Reds in the parking lot with all the hot chicks in HR, getting all the panties DAMP when I pull up to the Center in my Scion XA. I'd be liable to rub a few people the wrong way, but that's the risk you take when you hire the renegade of the slide ruler.
I'll be honest, I'm not going to do any of that. I mean come on, whoever they hire isn't going to know how to do any of that garbage. Turning raw data into basketball concepts and insights? I don't understand one word in that sentence, including "basketball." All I can promise is I'll be MOSTLY on time everyday and I'll have a few fun personal anecdotes for everyone to enjoy unless someone narcs on me to the stuffed shirts in HR. Look, if you don't want to hear me recite bawdy limericks at work then maybe you shouldn't have hired me in the first place, okay?
There once was a man from Malass…
Also, the only statistical model I'm interested in is the one that accurately evaluates how long I'll have to put Josh Harris into a headlock before he gives me the job.
I have 10+ years of experience leading a detailed team of data scientist professionals at Harvard University that led to several well-received published clinical trials on the effect of Joel Embiid 30+ point games and birthrates in the Philadelphia region 40 weeks later. Our findings were only rivaled by a team of scientists  from Columbia who studied the birthrates of Philadelphia coeds 40 weeks after a night of binge drinking at McGlinchey's with Pat Burrell.
Regression models? Decision trees? Neural networks?! A data scientist yearns not for these things! He learns by feel, learns to trust his gut, and never bases his decisions on something so limited as clustering methods. Whatever happened to the love of the game, the crack of the bat, the smack of a ball in a mitt on a cool, crisp spring day? The second analytics became popular in the data scientist game a little bit of this country died.
I am a very critical thinker, but I'll readily admit to flying off the handle at the slightest pushback or feedback on my findings, be it negative or positive. It's a problem.
WHAT IS THAT SUPPOSED TO MEAN, HOW AM I DOING? WHO SAYS THAT, YOU FUCK? YOU'RE FUCKING FIRED, HOW ABOUT THAT TOUGH GUY?! WHAT DO YOU MEAN HE'S BEN SIMMONS, I DON'T GIVE A SHIT NOBODY TALKS THAT WAY TO ME. YOU HEAR ME, NOBODY! I'LL KILL YOU.
That's none of your goddamn business and I'll thank you to stay out of my personal affairs.
Well that settles it, the job is mine. In the name of professionalism I'll attach my resume, which I think you'll find very, very troubling.
Buy some 76ers gear to support old Uncle Coggin if things don't work out with the 76ers.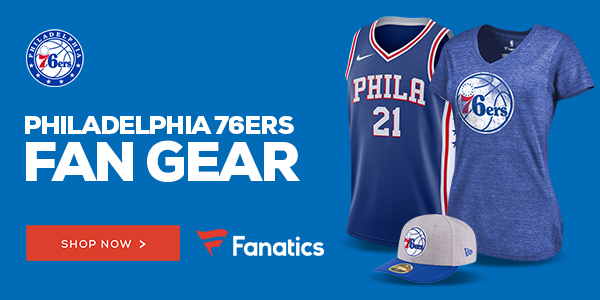 <